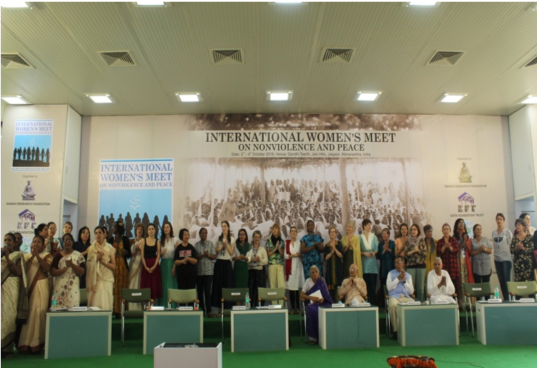 It is a conference in which 50 international and 150 Indian women social activist has took part and it is aimed at demonstrating and exploring the role of women in India and around the world to advance women's role in nonviolent action ways .The following were the objectives of conference:-
Nonviolent strategies for gender-based violence.
Women's rights to land, livelihood and basic natural resources.
Shifting from ecological violence to building peace with the earth.
Nonviolent economy as an alternative to the violence in the current economy.
Nonviolent education in schools and institutions for higher learning.
Nonviolence in civil society and worker education programs.
Building nonviolent local governance structures.
Responses to globalization and militarisation using nonviolent strategies.